Soil Conversations / Berlin & Johannesburg

︎Soilconversationsproject



Io Makandal | Group Show curated by Nisha Merit and Yolanda Kaddu with artists
Lungiswa Gqunta, MADEYOULOOK, Io Makandal, Silvia Noronha, Nnenna Onuoha, Natalie Paneng, Theresa Schubert, Gemma Shepherd & Rochelle Nembhard, Mia Thom

26/05/2023 - 18 / 11 /2023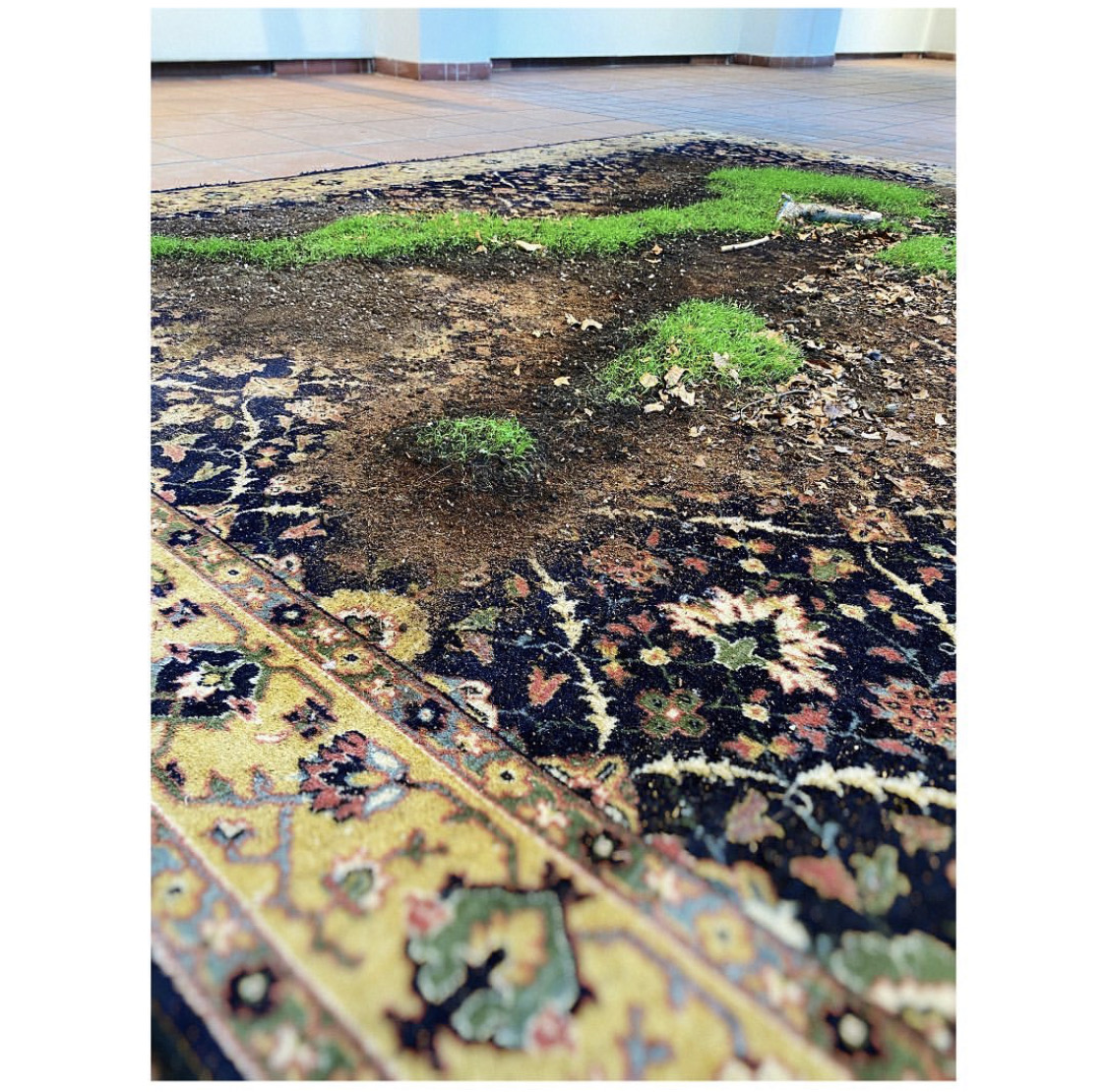 SOIL CONVERSATIONS presents a series of propositions, stretching over time and space. Concerning history and possible futures while thinking with soil as something rhizomatic, it questions the concept of linearity, making a case for the interstitial. What does it mean to think with — and of — soil as a space of meaning and identity making? As a space for excavation? As an archive of history and a political actor?

Under the proposition "soil is everything" the exhibition offers a look at the granularity of the ground we stand and build life on, as a moment of close observation, where details, parts and particles become traces of a whole. The exhibition investigates the relationship between ourselves and the environment we live in, both in digital and analogue spheres. Topics of land, history, spirituality and the body — as physical manifestation and theoretical representation — are integral parts of the artworks part of Soil Conversations.
By defying a linear ontology of history, Soil Conversations seeks to explore the plurality of the past, and future scenarios which lead into the unknown, aiming to engage with the speculative as a defining position of the here and now, and as a relationship between us and the world — the inner and outer space.


Following the presentation at GALERIE IM KÖRNERPARK (26 May - 27 August 2023), the exhibition will take place at JOHANNESBURG ART GALLERY from August 27 to November 18, 2023.


This Too Shall Pass: iteration #3
2023
Natural fibre carpet, coconut husk, soil, effective micro-organisms, seeds, LED grow lights,
250 x 345 cm

This Too Shall Pass is the artists' long-term engagement and investigation into transformation and process with cycles of decay and growth. Often soil is perceived as inert and stable. The artist has set up a condition for the materials to react and perform in collaboration with the human. Using commodified generated soil, which is displaced and without any identity or place, and stimulating its aliveness through human interaction, will over time wield the carpet - a cultural object - as a resource to digest and grow from in an environment that is largely considered sterile, preserving, and distant from the touch. It investigates the idea of material culture as static and calls on us to reposition our ideas of value - between holding on and letting go. With this durational artwork, the audience is invited to partake in the observation of the process and send an image to the @Soil_Conversations and @iomakandal instergram accounts to form part of the archive.
Io Makandal copyright 2023